Seychellois man arrested on drug charges while boarding plane in South Africa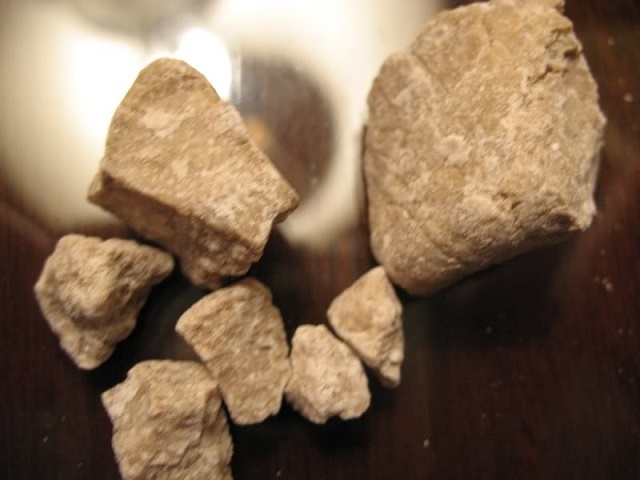 The two hard objects discovered once unwrapped was heroin. (Heroin chunks, jlcoving, Wikipedia, CC-O)
Send to Kindle
(Seychelles News Agency) - A Seychellois man has been arrested at OR Tambo International Airport in South Africa for being in possession of heroin, a South African news source reported on Sunday. 
The News24 wrote: "The man, who is from the Seychelles, was about to board a flight to Mahe Island in his country when he was arrested."
The arrest last Wednesday was made when the security officer was conducting routine body searches of passengers, News24 reported.
"While searching this particular passenger, the officer felt an unusual hardness on the passenger's thighs," the police spokesperson Lieutenant Colonel Katlego Mogale was quoted as saying by News24.
The news source added that: "The passenger was moved to the searching area, where…the two hard objects were discovered to be white and rock-like, wrapped with Sellotape. Once unwrapped, it was discovered that the substance was heroin with a street value of R112,000 ($9,593)."
News24 said that the Seychellois national is due in court soon on charges of possession of illegal drugs.
SNA contacted the Anti-Narcotics Bureau of Seychelles and the spokesperson said that the agency cannot make any comment.  
General
» Be a reporter: Write and send your article
» Subscribe for news alert