Seychellois with disabilities need accessible transport, workplace accommodation, official says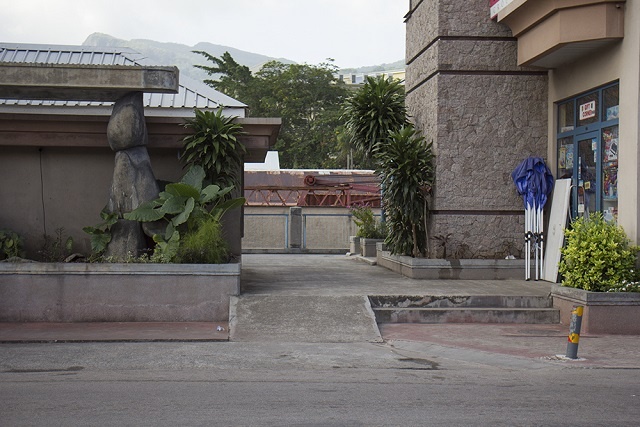 Some of the newly opened buildings in Victoria have ramps that allow people in wheelchairs to more easily access the facilities in the buildings. (Salifa Karapetyan)  
Send to Kindle
(Seychelles News Agency) - Accessible public transportation and workplace access are areas that need to be improved for people with disabilities in Seychelles, the minister for family affairs has said. 
Minister for Family Affairs Jeanne Simeon recently headed a delegation of five to Geneva, Switzerland to represent the country at the United Nations Committee on the Rights of Persons with Disabilities. The conference took place in late February.
Seychelles ratified the Convention on the Rights of Persons with Disabilities in 2009. By doing so, the country agreed to create an environment where people with disabilities can enjoy their full rights in a most dignified manner.
A person living with a disability, Naddy Zialor, said he feels that "there has been significant progress made in the short period since Seychelles has ratified the convention, but we are not there yet."
In 2014, the 115-island nation in the western Indian Ocean submitted its initial report to the UN Committee on the Rights of Persons with Disabilities. Seychelles reported on the situations of persons with disabilities and associated issues in the country. The report included the existing framework and the financial and human resources constraint the small island nation faces.
"Ensuring that places of employment are conducive to the needs of people living with disabilities is another issue raised. This includes proper access to the floor they work on, meeting rooms and toilets among others. Moreover, all offices should provide accessibility regardless if they have a disabled worker or not," Simeon told a news conference last week at the Botanical House, Mont Fleuri.
The minister said that some of these issues are being addressed through the revision of legislation representing the disabled. She talked about including accessibility to road and buildings on the Town and Country Planning Act.
She said that one of the greatest barriers that the country faces today is the mindset of people. Able-bodied people continue to view persons with disabilities as needing protection. Secondly, persons with disabilities themselves must advocate for themselves. 
"We want people with disabilities to fight for their own rights, to make their own voices heard and not to let others speak for them," said the chairman of the National Council for the Disabled, Marcus Simeon.
To help change the mindsets the ministry will be working to carry out sensitisation campaigns and give training to caregivers, health officers and teachers.
Seychelles was commended for its continuous drive to sustain free primary health care and education.
"We have a school for the exceptional child but the worldwide movement is targeting at including these pupils in the mainstream education or to provide them with programmes that are adapted to their needs," said the minister.
General
» Be a reporter: Write and send your article
» Subscribe for news alert