Former government minister and political leader Noellie Alexander passes away in Seychelles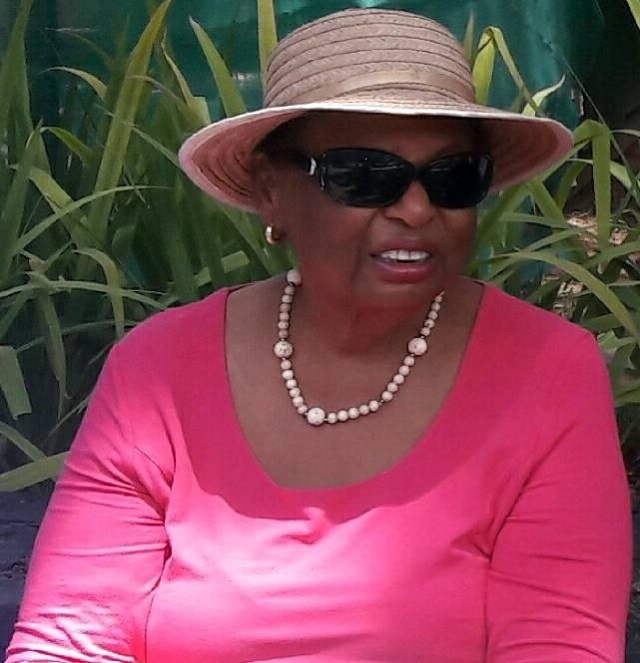 Daniel Cesar of Lalyans Seselwa said, "Alexander was strong and brave and she stood for what she believed in even on her deathbed." (Daniel Cesar, Facebook)
Send to Kindle
(Seychelles News Agency) - A former minister for Administration and Manpower Development in the government of Seychelles – Noellie Alexander - has passed away. Alexander died in the early hours of Thursday morning, following a short illness. She was 71.
Alexander became a minister in 1998 when she joined the then-President France Albert Rene's administration as the Minister for Public Administration. She later went on to be named ambassador and retired from government in September 2009 after serving as Seychelles' high commissioner to South Africa. 
In 2016, Alexander founded the "Lalyans Seselwa" party along with Patrick Pillay – former speaker of the National Assembly. The founding mother and big sister, as she was affectionately referred to, was a militant and was politically active up to her last days.
Daniel Cesar from the party Lalyans Seslewa told SNA on Thursday morning that "party leader Patrick Pillay was devastated by the news and that is why he is not responding to calls. We are all very sad as aunty Noellie was a giant in the Seychelles political landscape."
Cesar said that as a woman "Alexander was strong and brave and she stood for what she believed in even on her deathbed."
He added that despite this big loss, the executive committee of the party will forge ahead with its plans. "We will have to continue, we have to reorganise ourselves, we will hold our convention and we must continue what along with aunty Noellie had started and we will continue to push for what she firmly believed in."
The President of Seychelles, Danny Faure sent a message of sympathy to the family of the former minister. The President said that Miss Alexander was his neighbour and close friend for many years. 
"We joined the Cabinet of Ministers together in 1998.  She was a determined and hardworking civil servant, always frank and outspoken.  She had made an enormous contribution to the development of Seychelles, and will be greatly missed," said Faure.
Born in Mombassa, Kenya to a Seychellois mother and a Mauritian father, Alexander relocated to Seychelles - a group of 115 islands in the western Indian Ocean - in 1969.
After her secondary education, Alexander joined the world of work. In 1971 when the British airline BOAC opened its offices in Victoria, Alexander was among the first Seychellois to work with the airline, working there 10 years, after which she joined the University of Manchester to read for a master's degree in public administration. In 1993, Alexander became the director general for public administration, and later became the department's minister in 1998.
Alexander leaves behind, a son – Jean-Philippe Alexander. 
Obituaries
» Be a reporter: Write and send your article
» Subscribe for news alert