President of Seychelles travelling to Canada for G7 session on Oceans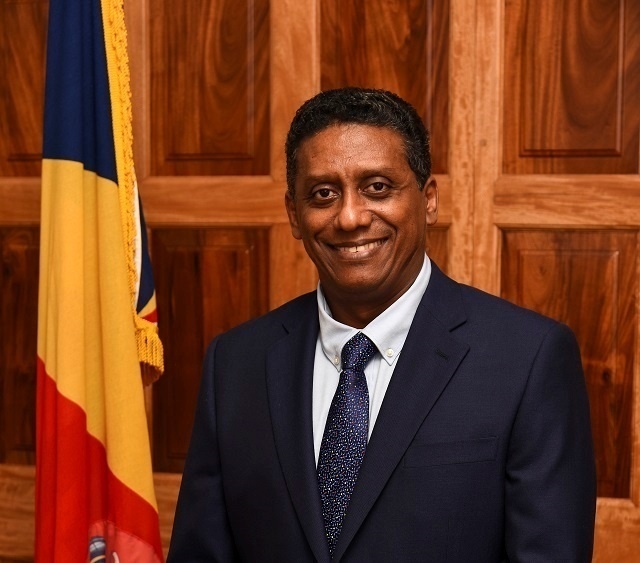 President of Seychelles, Danny Faure (State House)
Send to Kindle
(Seychelles News Agency) - The President of Seychelles, Danny Faure, will be attending the 2018 G7 Summit in Charlevoix, Canada on June 8-9 at the invitation of Canadian Prime Minister Justin Trudeau, a communiqué from State House said.
Trudeau has invited select leaders, including President Faure, to an outreach session as part of the Summit, where the theme of Oceans will be discussed. Canada holds the G7 presidency in 2018.
Faure, who leaves the country on Wednesday, will be making a presentation on the theme of Sustainable Oceans and Fisheries, and Seychelles' new innovative strategies to protect and manage vulnerable areas of oceans and resources.
The Head of State of Seychelles, an archipelago in the western Indian Ocean, will be back in the office on June 12.
The Group of Seven (G7) is an informal grouping of seven of the world's leading economies consisting of Canada, France, Germany, Italy, Japan, the United Kingdom, and the United States, that meet annually to discuss global issues.
According to Reuters "this year's meeting is likely to be overshadowed by Trump's planned summit with North Korean leader Kim Jong Un, tentatively scheduled for June 12 in Singapore, where Pyongyang's nuclear program is expected to be discussed."
"Trudeau, who wants the June 8-9 meeting to focus on economic growth, insists he can handle the challenge, though insiders and analysts say he will have to fight to keep the grouping together at a time when Trump's trade and diplomatic moves have isolated the United States and risk undermining the G7's relevance," wrote Reuters.
The Secretary-General of the United Nations, António Guterres, the presidents of the European Council and the European Commission, and heads of the World Bank Group, the International Monetary Fund (IMF) and the Organisation for Economic Co-operation and Development (OECD) will also be present. 
General
» Be a reporter: Write and send your article
» Subscribe for news alert