Artists interpret Seychelles' changing trade winds in new exhibition
The collaborative exhibition dubbed 'Vannswet', the Creole word for the South-East Monsoon is open to the public for free until July 27. All arts on display are for sale. (Salifa Karapetyan, Seychelles News Agency)
Send to Kindle
(Seychelles News Agency) - Choppier seas, cooler and drier weather, a scarcity of fish and an increase in vegetable productions are all occurrences happening now that the winds have changed. This is how the general public sees the South-East Monsoon, one of the two seasons in Seychelles. But how would artists interpret this time of year in their work?
This opportunity has been given to artists – painters, sculpture, poets, musicians and others - through an exhibition being held at the Eden Art Space gallery of Eden Plaza, located on Eden Island. They were invited to openly interpret the theme in any media and realisable scale.
The collaborative exhibition dubbed 'Vannswet', the Creole word for the South-East Monsoon is open to the public for free until July 27. All arts on display are for sale.
The curator of the gallery, Christine Harter, told SNA that the theme was chosen as Arterial Network, the organising body behind the exhibition, "was looking for something very local and that everybody can relate to."
"The word is also poetic as it comes from the old French 'Vent du Sud-Ouest' and the Creole language has preserved it," said Harter.
The exhibition is taking place at the Eden Art Space gallery of Eden Plaza and all arts on display are for sale. (Salifa Karapetyan, Seychelles News Agency) Photo License: CC-BY
Arterial Network Seychelles, launched in November 2011, aims at supporting and developing art in Seychelles. It is part of Arterial Network, a Pan-African civil-society network grouping artists, cultural activists, entrepreneurs, enterprises, non-profit organisations, institutions, and donors active in Africa's creative and cultural sectors.
Creating civil society networks of cultural role players and empower their work for the cultural dimension of development are the network's main mission.
SNA spoke to Doris Nourrice, one of the participants in the exhibition. One of her three paintings titled 'Oli mon mari' (Creole for 'Where is my husband'), shows a woman standing on a bridge next to the water waiting for her spouse's return.
"In the past, a lot of fishermen got lost at sea during this time of year and their wives would tend to wait for their return. It was a time when the rough sea, unfortunately, took many lives," said Nourrice.
The south-east trade wind period, which goes from May to October, can make the sea rough especially along the coasts exposed to the east and south. 
During the south-east trade wind period the sea can get very rough especially along the coasts. (Salifa Karapetyan, Seychelles News Agency) Photo License: CC-BY 
The artist, who is taking part for the first time, uses mixed media to get the texture and create movement. She crinkles cloth and applies thick paint, creating her desired effects.
Nourrice is one of the over 20 artists in the exhibition who were all given six weeks to prepare. Some artists voiced out that the preparation time is not enough to make proper planning.
"Six weeks was a bit tight otherwise. I think that we would have had a lot more participants. We need to work on giving artists a few months to prepare for an exhibition," said Harter.
Considering that Arterial Network Seychelles is running the gallery since last year, Harter said that her team is still on a learning curve.
Vannswet is part of a programme that Arterial Network Island has put together for the next year and a half consisting of exhibitions that will be held every six weeks. The previous exhibition held was one that brought together photographers of different level under the theme 'Framing Light'.
The next exhibition will host a British artist Laura Jacobs, who has exhibited her work worldwide. Harter said that she will be showcasing mostly work on paper as it is logistically easier to transport. The exhibition will start late July in collaboration with the British High Commission.
SNA presents a collection of the pictures on display at the 'Vann Swet' exhibition.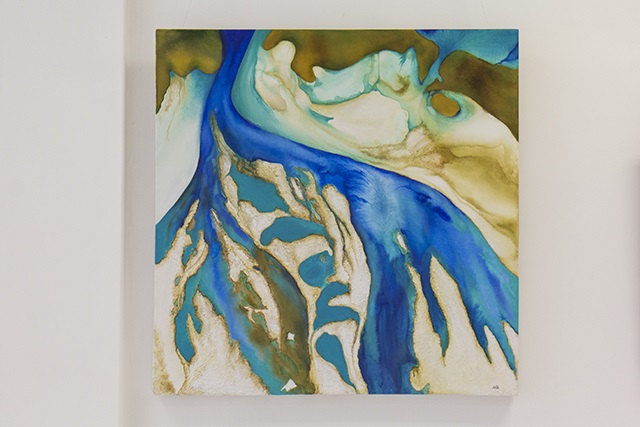 (Salifa Karapetyan, Seychelles News Agency) Photo License: CC-BY 
Arts & Culture
» Be a reporter: Write and send your article
» Subscribe for news alert