New band - Zilwa Tribe - promoting Creole sega music in Australia
The group was formed earlier this year to unite the island nations of the Indian Ocean and their rich Creole culture. (Seychelles Nation)
Send to Kindle
(Seychelles News Agency) - A new band, Zilwa Tribe, promoting Creole sega music from the Indian Ocean islands is creating a rave in Melbourne, Australia.
Zilwa -- which translates to islander -- brings musicians from Seychelles, Mauritius and Rodrigues together.
Seychellois Pat Barallon, a founding member of the band, said the group was formed earlier this year to unite the island nations of the Indian Ocean and their rich Creole culture.
"It is also aimed at bringing all the Indian Ocean island nations together to deliver live Creole sega music to Australia's diverse multi-cultural communities, with the purpose of filling a big void in Australia for the Creole kids known as the next generation," said Barallon, who is also the band manager.
According to Barallon, Jonathan De Robillard, from Mauritius, came up with the name Zilwa as it relates to a past experience with the Chagossian people losing their roots and identities.
Around 2,000 Chagossians were forcibly evicted from the Chagos archipelago in the central Indian Ocean in 1960 after the UK leased the main island, Diego Garcia, to the United States to use as a military base.
Between 1967 and 1973, these islanders were deported to Mauritius and Seychelles, which were still a British colony.
"Zilwa Tribe was also put together to remind islanders in Australia and all over the world not to give up on our roots and identity through our music as they all relate to it, no matter what island of the Indian Ocean you come from," said Barallon.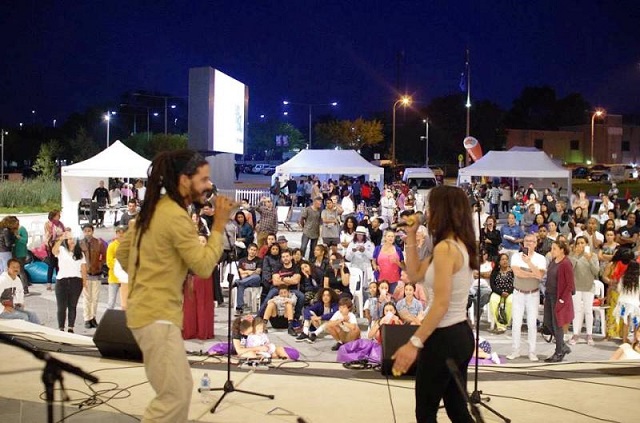 Jonathan De Robillard from Mauritius came up with the name Zilwa as it relates to a past experience with the Chagossian people losing their roots and identities. (Seychelles Nation) Photo License: CC-BY
The group has been dubbed as the next craze of rhythmic beats with catchy melodies that will even have Salsa and Latino music and dance lovers hooked the moment they hear the Creole sega.
"Sega music as we know for sure creeps up inside you and as your body responds to the rhythm, you are carried to heights of ecstasy, generating a vibrating force that shakes the lead off your feet and inspires you to a high-spirited and free way of dancing.  The Creole sega music represents all our island nations in a freestyle dance," added Barallon.
Barallon said that all members, though some were born in Australian, have a passion for the sega music and the Creole culture. "Some of us migrated to Australia at a very young age but we grew up in Creole households with parents coming from the islands," explained the band manager.
"The Creole kids of Australia have all grown up listening to sega music and naturally have that sega rhythm in all of us, tapping away on tables, steering wheels and just about anything we can make a beat from. We all can't escape it and we don't want to because it's in our blood.  We love sega, we love its rhythm, it makes us happy, we sing, we dance and the rest is history," he added.
Barallon, who was born in 1967 in Melbourne Australia to a Seychellois family,  said, "we are the Creole kids who will continue embracing our Creole culture through music and dance for future generations." Barallon added that "Creole kids in Australia have made a good living in their own fields of work and have marketed creole music."
Zilwa Tribe band, according to Barallon, is on a mission to introduce sega music and dance to the people of Australia that want to experience a different culture. "We want to teach the sega dance, perform live pulsating sega music, showcase what the island nations of Mauritius, Rodrigues and Seychelles as a destination have to offer.  We want them to embrace the Creole spirit and culture.
Barallon said he remembers growing up listening to music from the islands on cassettes "that have been recorded over and over many times where the quality was so poor but still managed to listen to the music.  And as the world wide web grew, so did the Creole music. But today, we have access to amazing talent and music from the island nations that we listen to daily."
For the next three months, Zilwa Tribe is busy in recording studios working on new music to be released later this year.  
Arts & Culture
» Be a reporter: Write and send your article
» Subscribe for news alert