Affordable' housing to be prioritised on reclaimed island in Seychelles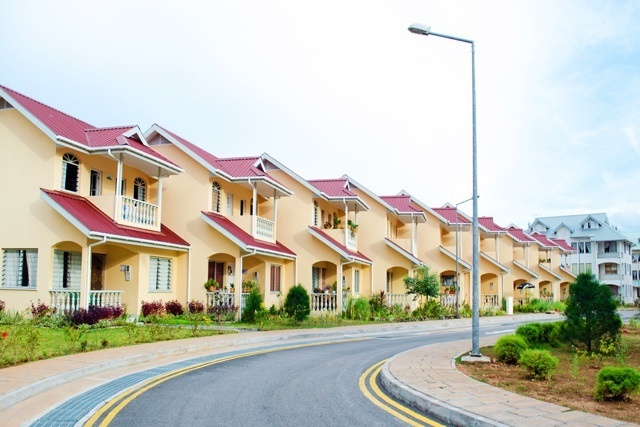 The largest social housing project undertaken by the Seychelles government to date is on the reclaimed island of Perseverance next to the main island of Mahe. (Seychelles News Agency)
Send to Kindle
Around 1,800 housing units are expected to be built on the reclaimed island of Ile Aurore in the north of the main island of Mahe to meet the country's need, a government official said.
The comment by the Principal Secretary of Infrastructure, Yves Choppy, on Monday comes after the general layout of the Ile Aurore development plan was approved by the Cabinet of Ministers last week.
"In 2017, the government had already worked on a land use plan for the island. It showed which types of infrastructure can be built on this island to meet the different types of demand of the country," said Choppy.
The land use plan was approved during the time that the government was also working on a similar plan for Victoria.
Choppy explained that the priority is for housing projects where "around 1,000 units will fall in the affordable housing category and 500 under medium-cost housing. The rest will be designated for self-finance and self-build."
Following the approval of the development plan, the Ministry of Habitat Infrastructure and Land Transport started working on the design plan so that implementation can start.
For the first time in Seychelles -- a 115-island archipelago in the western Indian Ocean -- high-rise buildings of ground floor plus eight levels will be built.  The ground and first floor of these blocks will be for commercial use or made available for office space. The remaining floors will be apartment units.
The principal secretary said that more reclamation will be done to extend Ile Aurore – a piece of land measuring over 56 hectares.
1800 units will be built on Ile Aurore in the north of Mahe. (Seychelles Nation)  Photo License: CC-BY
"This allows for touristic development along with luxury apartments. It will give investors the chance to contribute in the setting up of infrastructures of the island without compromising the land needing for housing," said Choppy.
He added that such development will create job opportunities for people who will be living on the reclaimed island.
"We are currently working on the costing of establishments, how we are going to subdivide the land, what are the opportunities for the private sector and what the government will finance," said Choppy in regards to the current status of the project.
Expressions of interest will be made to investors by the government once this is done. At the moment no time frame has been given as to when constructions will start.
There are also plans to build four schools - two public and two private - on the reclaimed island. Choppy said that there is the need to move some schools away from town as they contribute to traffic jams.
Ile Aurore has been divided into three zones and each one will be developed at different phases of the development plan.  
General
» Be a reporter: Write and send your article
» Subscribe for news alert