To counter abuse, Seychelles to ban recruitment of Bangladeshi workers for 6 months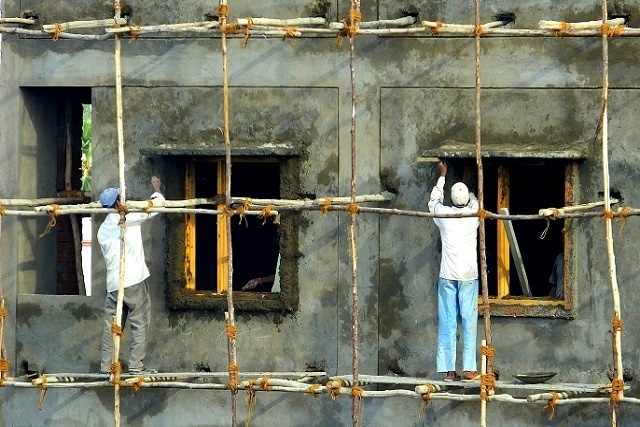 The migrant workers in Seychelles are mainly from Asian countries such as India, Bangladesh, Sri Lanka and the Philippines and mostly employed in the construction sector. (Rajib Ghosh/flickr) Photo License: CC-BY 2.0 
Send to Kindle
.Authorities in the Seychelles have announced a six-month moratorium on the recruitment of Bangladeshi nationals coming to work in the country because of allegations of abuse at the workplace.
"We have noticed lately that there have been a lot of issues with regards to foreign workers and the way they are being recruited. What happened is that they are being subjected to abuse when they come to Seychelles," Jules Baker, the principal secretary of employment told the press on Tuesday. 
Baker said, "The moratorium will last for 6 months for us to review all companies that employ Bangladeshi. There are approximately 1,724 of them and this includes businessmen, traders, and investors. They are also involved in the illegal recruitment of workers by taking huge amounts of money."
The Seychelles' Department of Employment announced in September that it would be putting in place stricter measures to deter employers from breaking employment laws. The planned tightening of measures comes after six Bangladeshi employees of a security firm approached media houses to express their frustration as their employers had failed to pay them their wages.
In the press conference on Tuesday, Baker said that the Department of Employment felt that this situation is going out of control and it is putting the reputation of Seychelles at stake.
The moratorium was announced in a press conference on Tuesday. (Seychelles Nation) Photo License: CC-BY
"There are even Seychellois individuals that are already in the network and are partnering with businessmen in Bangladesh for illegal recruitment and on conditions that are not acceptable," added Baker.
Seychelles, an archipelago in the western Indian Ocean, has many migrant workers mainly from Asian countries such as India, Bangladesh, Sri Lanka and the Philippines. They are mostly employed in the construction sector.
The principal secretary said that a lot of these Bangladeshi workers are taking big loans in their country to pay those businessmen involved in the illegal recruitment and in return, the Bangladeshis are promised a good paying job in Seychelles.
Baker said that he considers this act as an abuse of human rights and trafficking. According to a recent trafficking in persons' report published by the US Department of State Office to monitor and combat trafficking in persons in June 2018, Seychelles was downgraded to the Tier 2 Watch List.
Last Friday, a Bangladeshi businessman in Seychelles, Faizel Alam, became the first person in the island nation to be found guilty on charges of forced labour and human trafficking. His sentences will be passed on November 2.
Speaking to SNA, Lucianne Sofola, the chairperson of the Association for Rights, Information and Democracy (ARID), said that this is a good approach taken by the authorities.
"A lot of things are not in order right now when it concerns the outsourcing and employment of foreign labour. ARID has in the past few years until recently interfered in cases of mistreatment against foreign workers especially Bangladeshi and Indians," said Sofala.
The measures taken will not affect Bangladeshis already working in Seychelles, said the principal secretary for immigration and civil status, Alain Volcere.
"We will be able to extend and renew their GOP (Gainful Government Permit) provided that their working conditions are in order," Volcere said, adding that the moratorium will have no impact on the recruitments that are currently being processed. 
General
» Be a reporter: Write and send your article
» Subscribe for news alert