Sound and colour: 21 floats liven up Seychelles' capital during Creole Festival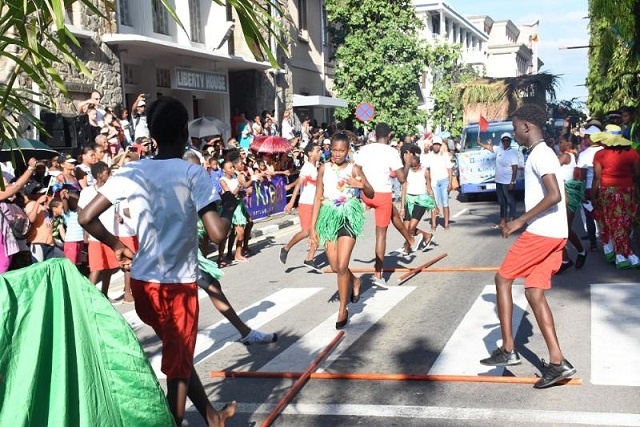 Laserenad brings together participants ranging from children up to the elderly citizens working together to showcase a chosen theme depicting and promoting the Creole culture. (Thomas Meriton)
Send to Kindle
(Seychelles News Agency) - A colourful procession that echoed this island nation's traditional 'Laserenad' livened up the usually quiet Seychellois capital on Saturday as the Creole Festival swung into rhythm. 
Twenty-one floats marched in a spectacular display of colours and sound through the streets of Victoria up to Freedom Square.
 'Laserenad' is an activity that has always been present on the programme of activities organised during the annual Creole Festival. It brings together participants ranging from children up to the elderly citizens working together to showcase a chosen theme depicting and promoting the Creole culture.
It is today one of the most important and most anticipated events of the Creole Festival which includes the participation of both local and international floats.
Many Seychellois and visitors had lined up along the streets of Victoria to feast their eyes on the vibrant depiction of the Creole culture.
As is customary every year, the floats were being judged in three categories -- international, local and schools. Winners in the local group got a trophy, certificate and prize money worth between SCR 25,000 ($1,800) and SCR45,000 ($3,200).
Baie Lazare came out first in the primary school category. (Thomas Meriton) Photo License: CC-BY
The float of the Seychelles National Youth Council won the first price in the local group, with the Shreeji Company second and Constance Ephelia Resort in third place.
Winners in the primary school category were Baie Lazare with La Retraite and La Rosiere in second and third place, respectively.
The float of Mauritius came out first in the international category followed by South Africa culture and India.
After the Laserenad procession, a musical concert entitled 'Respe' Creole for respect took place in the evening at the Freedom Square in the capital. International participants from more than 10 countries joined the local artists in the performance.
SNA presents a collection of photos from the laserenad ( Thomas Meriton) Photo License: CC-BY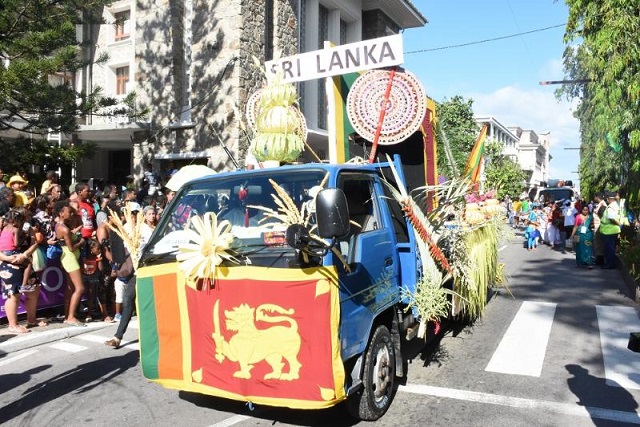 Arts & Culture
» Be a reporter: Write and send your article
» Subscribe for news alert