Ethiopian Airlines to fly 6 times per week to Seychelles from December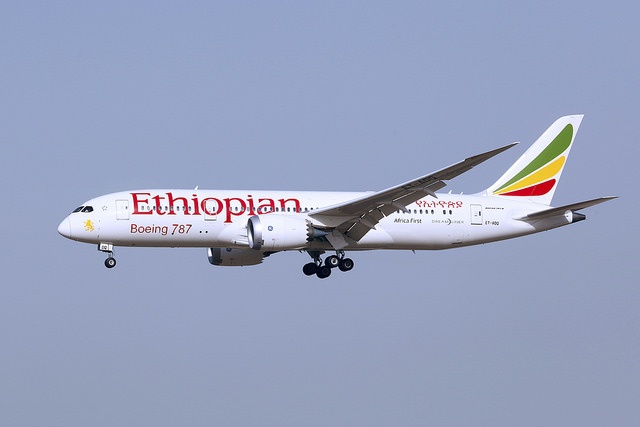 The increased flight which starts December 6, shows the airline's commitment to offering convenient connectivity options to more than 54 African cities. (Ethiopian Airlines)
Send to Kindle
(Seychelles News Agency) - Ethiopian Airlines, the national carrier of Ethiopia will add a sixth weekly flight to Seychelles as of December, the Seychelles Tourism Board (STB) announced on Friday.
In welcoming the announcement, the STB's chief executive Sherin Francis said the additional flight means increased connectivity from the Seychelles source market, as well as choices and flexibility for visitors to the island nation. 
The Ethiopian Airline's chief commercial officer, Busera Awel, said the increased flight which starts December 6, shows the airline's commitment to offering convenient connectivity options to more than 54 African cities.
"Seychelles being Africa's premier tourist destination, with the natural attractions of the archipelago, we have now added a sixth weekly service to provide more options for passengers flying from any part of the world to Seychelles and vice versa through our strategic hub at Addis Ababa," Awel said.
Tourism is Seychelles top economic contributor, and the latest figures from the National Bureau of Statistics show that around 145,000 visitors entered the country this year. Visitors from Africa increased by 12 percent in 2017 compared to the same period in 2016
The chief commercial officer added that "As per our growth strategy, vision 2025, we shall continue to increase our presence in Africa, so as to better promote and facilitate growth in the business and tourism sectors."
Ethiopian Airlines described as the fastest-growing airline and the largest on the African continent, operated three weekly flights to Seychelles from its hub in Addis Ababa for just over a year, before withdrawing on March 1, 2014, for profitability reasons.
The airline resumed thrice-weekly services to the western Indian Ocean archipelago at the end of September 2014 and has added two more weekly flights since then -- one in October 2015 and another in December last year.
Tourism
» Be a reporter: Write and send your article
» Subscribe for news alert